Foods for better health are everywhere.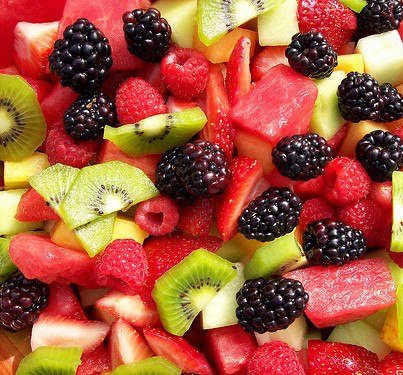 I have always found it so interesting that some foods burn more calories than eating them. While there aren't any quick fixes, it's nice to know certain foods can pack a punch to aging and disease.
I fell in the love, like any woman would, with the fact certain foods have healing powers like anti-aging!
I started researching power foods for better health because I had irritable bowel syndrome (IBS) and was on medicine, but I also found certain foods can help prevent disease and help your body work better.
12 Foods for Better Health
1. Cherries helps with inflammation that causes aging and cancers. The low-calorie power food also helps prevent neurological diseases. It also also have stabilize your blood sugar. (source)
2. Grapes helps control your cholesterol, reduce the risk of blood clots, and maintain a healthy blood pressure. (source)
3. Peaches help your heart and weight because they are rich in potassium, fluoride, and iron. (source)
4. Apples literally can keep the doctor away. Their nutrients  help your body create a resistance against infections. It also helps your breath, mind, and weight! (source)
5. Watermelon can help control your heart rate and skin. It also is made up of mostly water which helps with hydration. It also has some …powerful effects for men (see what I mean here)
6. Oranges help your skin and vision. The vitamin C can also help with immunity.
7. Strawberries antioxidants can help fight cancer and slow down aging. They have also shown to provide better heart health. (source)
8. Blueberries are also high in antioxidants which help prevent aging and protect your heart. They also fight belly fat faster than other foods. Score!(source)
9. Bananas are rich in potassium and also provide a burst of energy and prevent cramps for athletes. Not an athelete? You'll still benefit from the natural vitamin B's found in the fruit. (source)
10. Pineapples can fight inflammation like arthritis. It also helps with digestion, gum health, and boosts your immunity system. (source)
11. Kiwis can help improve your bone density, control your weight, and even lower your risk of stroke. (source)
12. Mangos can prevent different types of cancers, help control your weight, and fight obesity. (source)
Need a quick way of remembering the 12 foods for better health? Take a picture.
What's your favorite food that helps your body while you eat it?
If you want over 120 delicious smoothie recipes, download your Free Smoothies book now!  
Certified Nutrition Coach and Nutrition for Metabolic Health Specialist. Since 2006, I have helped thousands of clients and readers make lifestyle habit changes that helps you to achieve better long-term health, which includes body transformation and ideal body weight.